How to Install WordPress with Plesk
What is WordPress?


WordPress is unique numerous familiar plus popularly utilized CMS whole across this system. This truly controls utilization installations in Plesk Windows Hosted Server, holding nearly two-thirds from all these acknowledged certificates installed on Plesk servers. the post discusses WordPress installation with Plesk.
Plesk:


It's a control panel available at Windows-based servers. This allows you efficiently manage multiple features from your account, including specific data, applications, also email hosted on your server.
Installation method within windows Plesk


To install a WordPress example on a subscription:
i. Log into your Plesk panel.
ii.Y'all will get following installation options in the Plesk panel:
  a. Websites & Domains > WordPress > Install.
iii.Applications > WordPress > Install.
iv.Subscription > WordPress > Install.
v.While you click on Websites & Domains tab, following page arrives.
Click on the WordPress image at the top right-hand plane of the side Y'all can also click WordPress icon in the Highlighted Applications table.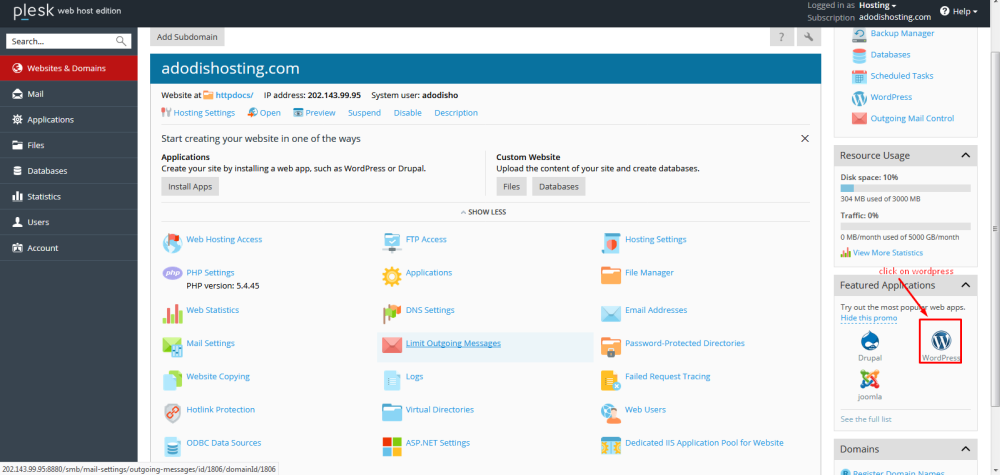 Click on the Install button to install WordPress on your Plesk panel.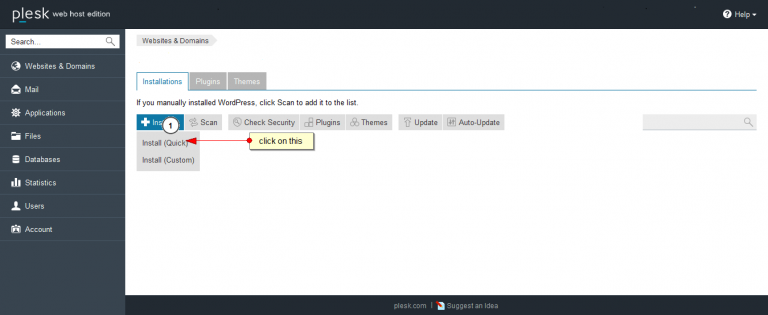 View the progress of the installation.
Once your WordPress installation finishes. y'all will get your WordPress access details or your WP login credentials.
Plesk's Applications part allows you to install an amount of Content Management Systems – WordPress, Drupal, and Joomla, just with one click.
To install WordPress:
Click on the Applications tab.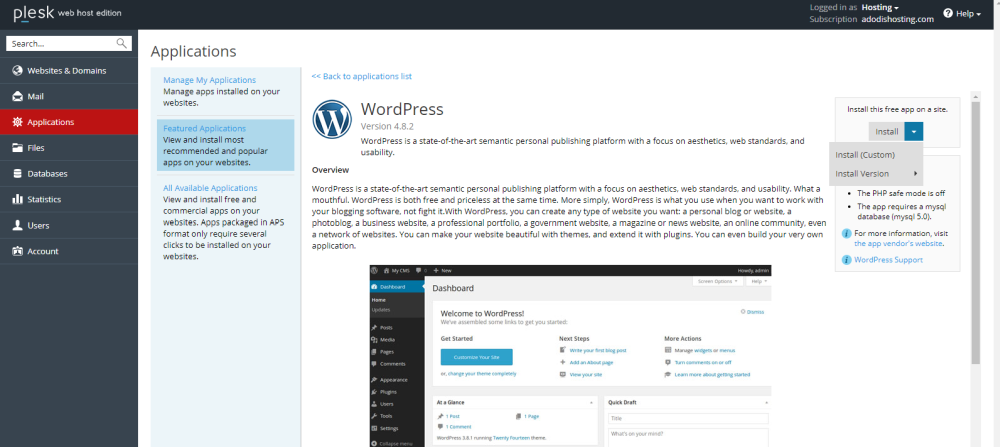 Click on the Install button and select version of WordPress which you want to install.


The following installation prospects are available.
1. As an express installation, click Install. That will install the freshest version of WordPress.
2. If y'all need to set up administrator user also select that domain on which latest version of WordPress will be installed, tick on Install (Custom).
3. To install an appropriate version of WordPress, click on the Install Version and select the aspired WordPress version from the menu. The chosen version of WordPress will be installed, instead of the latest one.
Accept the articles of the License approval by ticking the checkbox.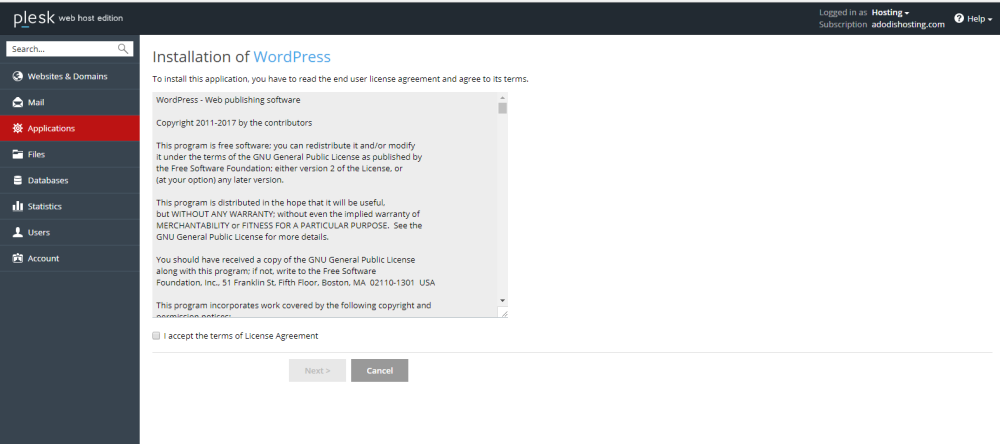 Click on Next.
Fill in the required information and click on the Install button.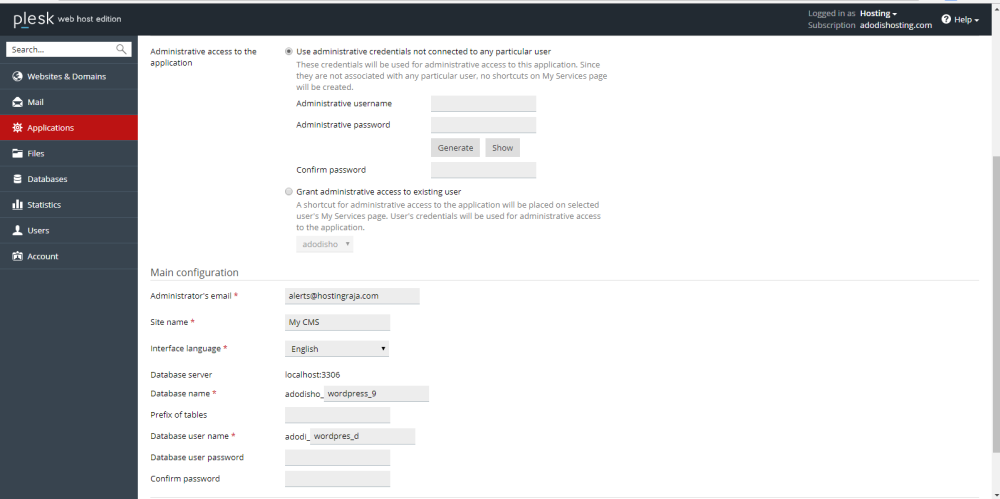 View your WordPress is installed.

All WordPress installations installed using Applications catalog are automatically displayed in the WordPress Toolkit.
Plesk's WordPress Toolkit enables you to add changes to all the installations with one click or manage WordPress installations only.
Once designated, Y'all get your website page with your WordPress login credentials.
c. If y'all are an administrator and want to install a new WordPress copy on a subscription, select the equal subscription, move to WordPress and agree on Install.

If you want free setup and theme for WordPress, go with WordPress Website Hosting in India.