Suppose if you are using shared hosting for your website where you have less traffic and suddenly you start getting high traffic to your website this is the time to switch to Virtual Private Server. In VPS server hosting you get a lot of control over your servers. Where you can modify or change according to your need. VPS offers you high stability which will help your website perform better under more traffic. In VPS it gives you a lot of reliability and growth for your business.

Virtual Server is the concept that is designed to deliver the powerful performance and the higher level of access of the server to the users. What hosting you must choose in multiple available options. The shared hosting is most preferable when you wish to start your website hosting with. But with time you may need more resources and you will need to perform few actions like certain software installation on the server. At this point of time you must proceed to upgrade your plan to VPS that servers all your needs.
Upgrade to VPS, When you have complex DB and high usage
If you are having multi-application database where it requires root access, customization of software, isolated server environment, and also needs full control over the server then Virtual Machine is a good choice for your website.
HostingRaja is one of the top and best VM provider in India. We provide one of the best performing VPS using advanced technologies, We use best virtualization platform such as KVM, VMWare for Linux VPS. Our pricing and features, cant be matched by any other vendors, our excellent technical support makes us as one of the preferred Virtual Machine partner. Refer our unique features, by Click here.
View All Linux Plans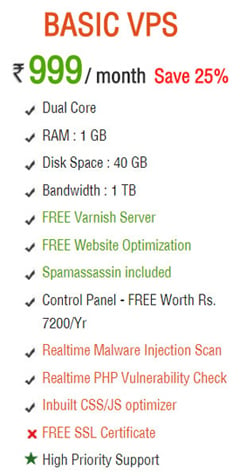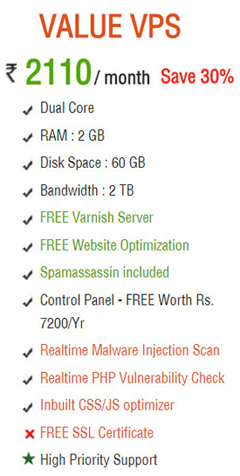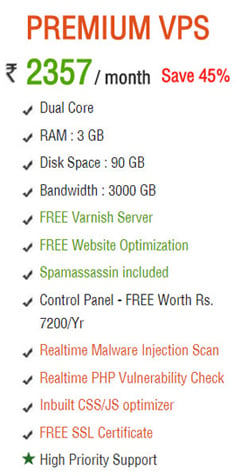 We provide Varnish cache for better and fast running of your servers
With our Virtual Private Server, we provide Varnish cache for better and fast running of your servers. A VPS is a server but the key word is "virtual", which means you have a server without the hardware. In VPS you no need to worry about physical servers where it ensures the cost of its upkeep, security, maintenance, expansion/upgrade, overhead etc.
With a Virtual Server solution, anyone who manages to get past the provider's security features will only be able to access a virtual server that is isolated not only your network but also the other virtual servers. The latest CMS (Content management system) needs lots of processing power and more memory for an effective cache management. If you are going to enable cache most of the cache is stored in RAM memory which will be served quickly. So if you are having more memory then your website will load faster.
View All Windows Plans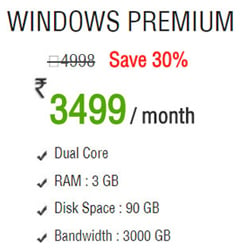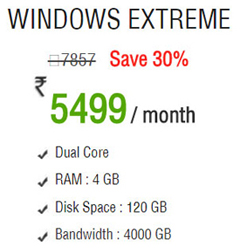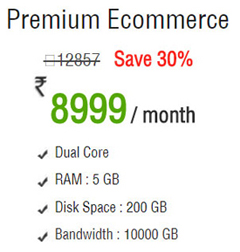 Some of the features included in a VPS plan are as follows:
Real-time Malware Injection Scan
Real-time PHP/Mysql Injection Scan
Option to choose Apache / Nginx
Varnish Cache server to speed up to 10X
SPAM protection, Isolating spammers
MySql Query optimization, MySql cache optimization