With a Windows VPS from HostingRaja you choose top quality Plesk VPS Hosting at an attractive price. You can choose from Windows Server 2016 Standard Edition and Windows Server 2016 R2 (Generation 2 VM) (64bit) or 2008 R2 (64bit), both Datacenter Edition.
Virtualization technology:
Virtualization uses the latest virtualization layer of Microsoft Hyper-V 2016. HostingRaja also works closely with Microsoft servers to provide a fast and stable Windows server.
A Windows Server of HostingRaja has SSD storage. Equipped with heavy RAID controllers and the latest Intel Xeon CPUs. The Windows virtual private servers are made up of state-of-the-art HP servers that are on Dutch soil. Optionally, you can configure your VPS with the Plesk control panel. This makes it easy for you to manage the server yourself, for example, hosting websites.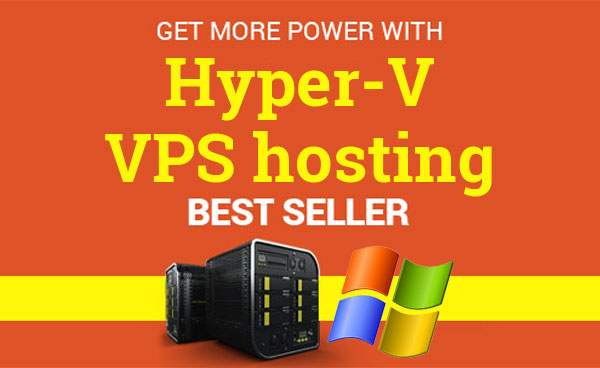 Backup:
Optionally you can add a backup. With this option, we make a daily backup of your VPS. The difference between a snapshot and a backup is that backups save multiple snapshots, so you can restore them later one by one. Each VPS Windows comes with the Microsoft Web Platform Installer (WPI). With this software, developed and maintained by Microsoft, you can easily deploy your server as dedicated SugarCRM, Drupal, DotNetNuke, Wordpress or Umbraco server.
Windows VM Services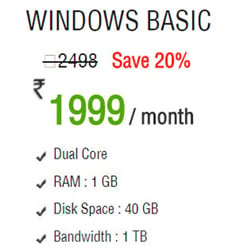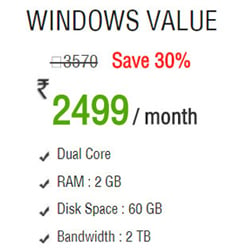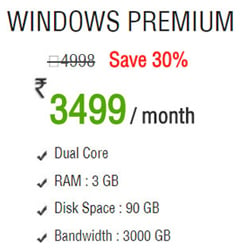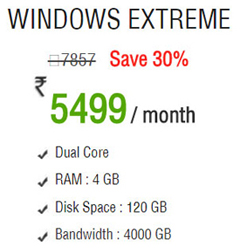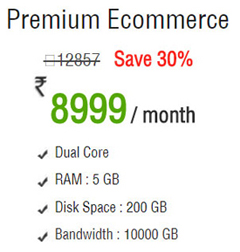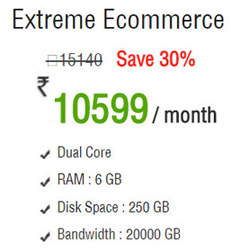 We will host your Windows 2016 VPS with Hyper-V on a high performing server:
HostingRaja provides a guaranteed hosting performance with Hyper-V Virtual Machine as we are the top VPS Server provider in India. We will host your Windows 2016 VPS with Hyper-V on a high performing server like never degrade performance. On the server that is located in our server room, we run several virtual machines for our client. This allows the customer to install their own software, set limits and configure the services they need. VPS servers are ideal for small and medium businesses that need an efficient and secure way to easily and securely host their Web site or online store. Our company also specializes in virtual servers - this is a solution similar to a dedicated server unlimited storage. However, the basic difference is that virtual servers are provided to clients virtually.
If you prefer to use ASP, ASP.NET, Microsoft SQL Server or MySQL database then Windows VPS is for you. Windows Virtual Server is needed if you are implementing database access. HostingRaja offers Windows Virtual Machine with MYSQL or MSSQL Databases.
Windows Hyper-V VPS is one of the most respected and well known hypervisors:
Windows Hyper-V VPS is one of the most respected and well known hypervisors. Also it's easy to manage, reliability, reliable backup options and scalability. HostingRaja assures our clients that there will be no dissatisfaction when you purchase Hyper-V virtual private servers. Our Windows VPS outperforms when compared to othe hosting providers.
Hyper-V VPS Servers (VPS) provide a great control and customization, to allow for an incredible degree of flexibility, have control you get with a VPS servers.