Setting Up POP/IMAP Email on an iPhone
The IMAP/POP up is the server that runs the email function. When your server provides you the said email server and you want to use it from your iPhone device you will need to set up the environment that supports the one which is provided. The steps to achieve this is explained in brief. Follow the steps in order for any queries regarding the same you can contact our HostingRaja support team.
This guide will walk you through the No-IP
POP/IMAP
mail setup on Apple iPhone.
Step 1:
Go to system "Settings".
Step 2:
Go to "Mail, Contacts, Calendars".
Step 3:
Under accounts, touch "Add Account".
Step 4:
Choose "Other".
Step 5:
Touch "Add Mail Account".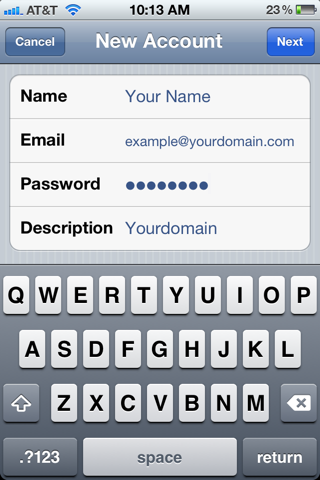 Step 6:
Enter your name, full email address and password for the email account. The description field can be filled in as you see fit.
Step 7:
After hitting "Next" you will need to enter our mail server information.  For hostname enter mail.yourdomainname  and for username enter your full email address. Example "
This email address is being protected from spambots. You need JavaScript enabled to view it.
".  If the password field is not filled, enter it again.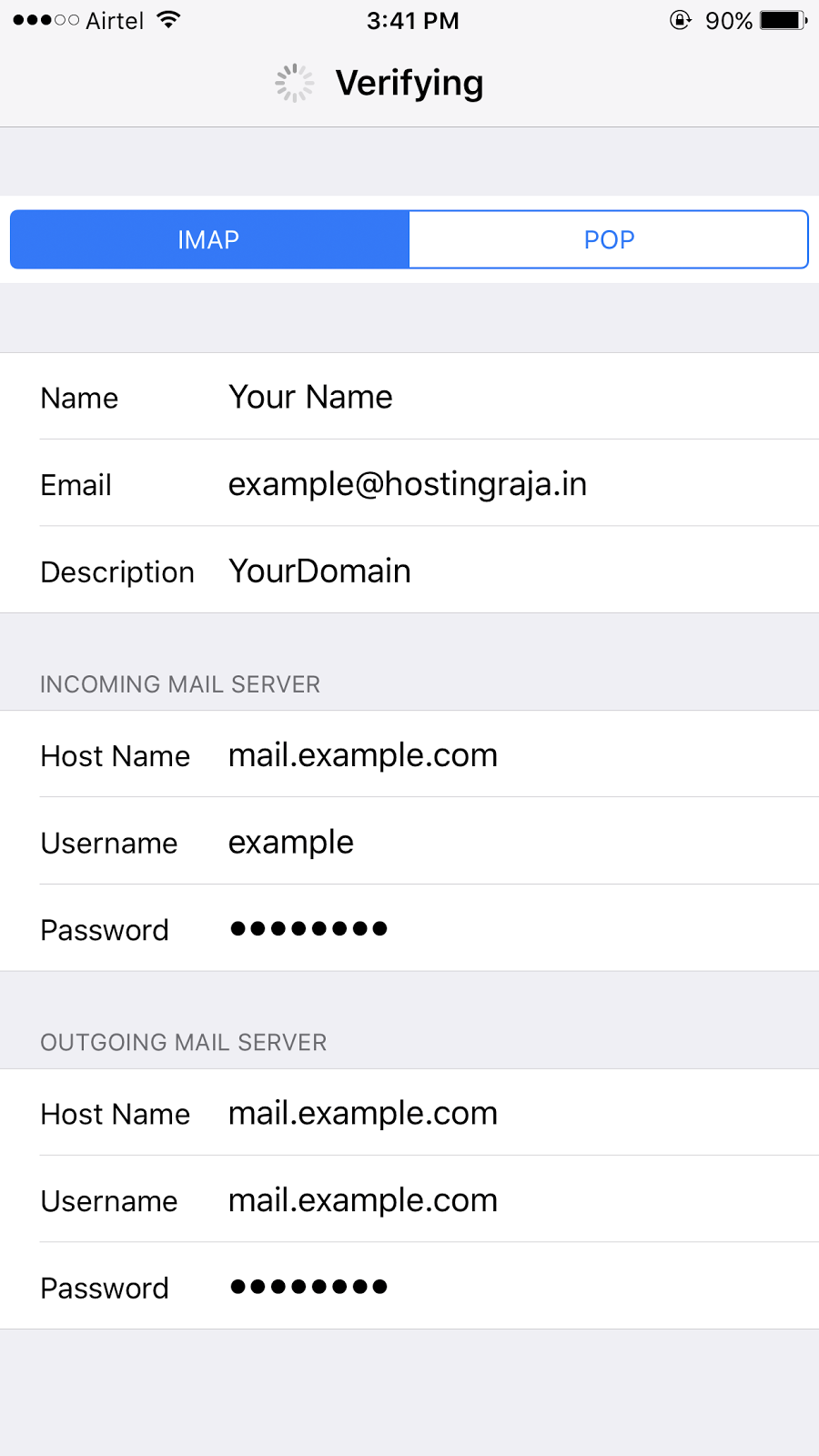 Step 8:
At this point you should be all set. Make sure the settings are saved and then touch the mail icon to begin retrieving your email.