Setting up DKIM in plesk panel
Setting up DKIM in plesk panel(Windows)
DKIM stands for DomainKeys identified mail. The DKIM keys are to ensure the authentication of the mail you send to enhance the security of the server. The Plesk panel is used to handle the technical aspects related to Windows Shared Hosting. With the domain name, you can generate your DKIM record which you need to set it up in the Plesk panel in other words in your server in fact. The steps to do the same is explained in brief. If you have any queries regarding the same you can contact our support team.
This article will show you how to configure your DKIM Record using Plesk.

What is DomainKeys Identified Mail (DKIM)?

DomainKeys Identified Mail (DKIM) lets an organization take responsibility for a message that is in transit. The organization is a handler of the message, either as its originator or as an intermediary. Their reputation is the basis for evaluating whether to trust the message for further handlings, such as delivery. Technically DKIM provides a method for validating a domain name identity that is associated with a message through cryptographic authentication.


Why do we need to set DKIM ?
If Emails from your website goes to spam folders in other vendors, such as Gmail, Yahoo Email and other some other email providers, then you have to set the DKIM records in your website control panel setup. Every mail server while receiving checks for authentication of the Email senders using DKIM and SPF records, If those records are verified or added correctly, then the email will be delivered.  This option or features are available with all the shared hosting plan of HostingRaja customers. 

You'll need to add SPF and DKIM records and verify ownership of your sending domains before you can send email to your account.Unlike SPF, you can maintain many DKIM records for various sending sources. Each DKIM record is identified using a selector. In the case, the selector is "pm" as a way to identify Postmark. By using a different key pair for each provider you can easily revoke or renew DKIM records as needed.
 
To use DKIM you will need to be using the DNS server in Plesk. This means that you are using your server as a name server. If you are not then you can find the DKIM TXT record in the Plesk DNS settings template, located in the Websites & Domains tab, under DNS settings.
1. 
Login to your Plesk account.
2. 
Select the domain that you'd like to add the DomainKey for.

3. 
Click the Mail tab.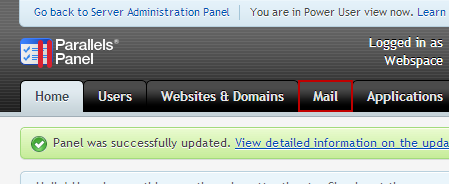 4. 
Click on the Change Settings tab to access your accounts mail preferences.


5. Ensure that the Use DomainKeys Spam Protection option is ticked.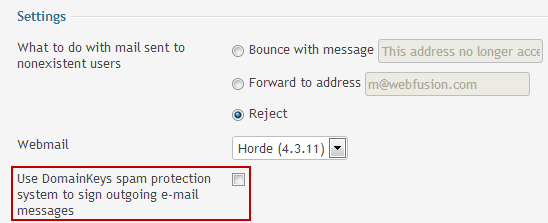 6. 
Now go to the
Websites and Domains
tab and click
DNS Settings
.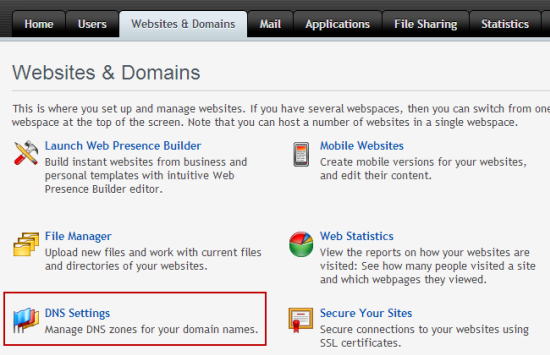 7. 
Click on the
Add Record
button.



8. 
You will be adding a TXT record, so choose that from the dropdown menu and enter your TXT record in the space provided. Once you have done this, click OK to complete this process.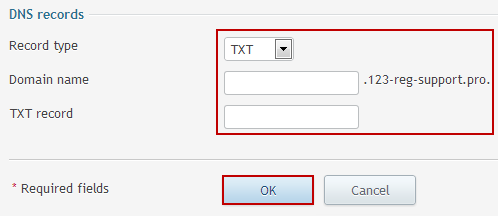 Business Email Hosting Plan Customers
This is also applicable for business Email hosting customers who have bought Email hosting with HostingRaja. As business email hosting customers, It is even more important for you to send the emails to your customers or vendors directly into their inbox, rather than your emails are delivered to a spam folder. Not even 1% of the email users check their spam folder for any emails, So sending emails to the inbox is very important for any successful business.