What is covered in managed services?
Dedicated servers are a server on which the customer receives full root or administrator rights. Dedicated Server gives you guaranteed resources in the area of the memory and the CPU cores and in addition your own dedicated hard disks. The customer receives the full performance of the SSD hard disks, since they do not have to be shared with other customers. In addition, a hardware raid with various Raid levels is included in the price. The dedicated server gives a perfect blend of excellent performance and optimal price point to Indian dedicated server providers.
For all of our HostingRaja Managed dedicated server products, providers rely on high-quality hardware, and the outstanding customer service that is available to you 24/7.
Managed Dedicated server plans both the Linux Server and the Windows Server a perfect solution for hosting with full root and administrator rights. You get a HostingRaja Managed Dedicated server, which you can manage and administrate completely. On request, you can get the plesk Admin Panel pre installed on your server. The cost transparent server functions allow you to increase or decrease the performance of your server at any time on a daily or monthly basis. For detailed information about the server feature and the price in India, Need to know the below details from hosting providers.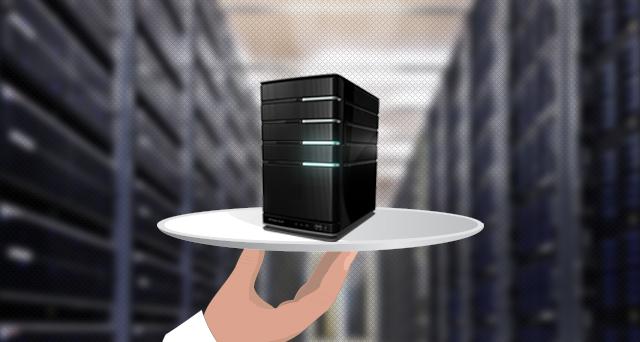 Some of the main Features available in Managed Dedicated Server in India 

Multiple PHP and MySql Version - When you buy VPS dedicated server us, You can have multiple version of PHP and MySql

Dedicated server price includes backup and restore service too. Dont pay extra for backup and restore with other dedicated server provider.

Option to choose Apache / Ngnix

Realtime Malware Injection Scan

Realtime PHP/Mysql Injection Scan

Varnish Cache server to speed up to 10X

SPAM protection, Isolating spammers

MySql Query optimization, MySql cache optimization
In India most of the website, it is advisable to ensure the greatest possible performance and security in the area of e-commerce website in India. If you run an ecommerce website, you should have a dedicated server which in Located in India. Also for more security and performance, this dedicated servers is also expandable and can be adapted to reach increasing needs. The space of the server also plays a role here.
Big forum website and other huge traffic websites with community character should also need be hosted on dedicated servers due to their scalability and website speed. Due to a current issue enormous high traffic are to be processed, the dedicated server is able to solve these better.
Indian based websites when they need huge number of files in severs, then they should host a website on Dedicated server. For ex: Video Tutorial website and others.

Other Industry based features for Managed Dedicated Servers
?  Web-Based Control Panel
?  Unlimited 24/7 Support
?  Crontab Access
?  Unlimited Email Accounts
?  Python Support
?  Guaranteed Memory Resources
?  Best-of-breed routers and servers
?  Powered by Linux-VServer
?  Full Unix Shell
?  Perl Support
?  Access to Raw Log Files
?  Server Side Includes (SSI)
?  Scalable Resources & Pricing
?  Ruby On Rails