Fully Managed VM services are the most popular type of web hosting services in India. Especially due to its low cost and the power of a dedicated server. Most of the small businesses are opting for a fully managed Virtual servers due to its reliability and security.
In our VM environment, we make sure that the main hardware on the server, which is going to take multiple virtual machines, is designed in such way so as to make it more secure and powerful so that it can exhibit the best performance. HostingRaja provides the best Fully Managed VPS services in India, mainly due to the affordability and the best technical support.
When it comes to Virtual service, we provide the highest level of service available in the website hosting industry. Defining a fully managed service can sometimes be little difficult as there is no industry standard. Each of the web hosting providers defines managed service different from each. However we have given here all the technical prospects by which you will be awarded if you choose our fully managed services.

Technical Advantages of HostingRaja's Fully Managed VPS:
Server Tracking - Server Monitoring is one of the most critical parts of a Virtual Private Server service. The servers need to be constantly scanned if there has been any irregularities or any threats. Our system admins are always keeping a track on the servers to identify if there is any potential threat. This is done so that potential threats can be diminished before it becomes any major problem.
We make sure that your servers are running smoothly without any interruption so that you can concentrate on your business. Our technical experts are available round the clock monitoring the servers. You can contact us anytime if you face any technical related issues on the server side.
Better Security - When you choose a Managed Virtual Private hosting from us, you will be provided with the best security for your website business. Some of the security features provided by Hosting Raja's VPS services are
Real-time Malware Injection Scan
Real-time PHP Vulnerability Check
Spamassassin to keep your website spam free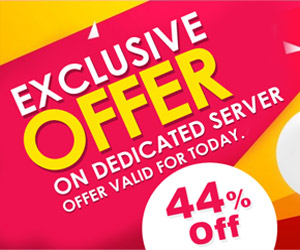 To buy Dedicated Server at offer price, visit Dedicated Server hosting page
.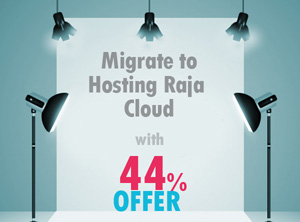 To buy Cloud Solutions with HostingRaja at best price, go to Cloud web hosting page.
We are well equipped with many tools having years of experience dealing with the most complicated issues related to issues that arise on the server side. We regularly scan and update the OS to find if there are any security-related issues on the server side.
Fully Managed Storage

As we are well aware that storage requirement of a business/website changes as the time progresses. It is well-known fact that space needed by a business today may not be the same after few years. Our packages are fully equipped to deal with the storage-related issues. We have six different plan which you can upgrade from time to time so as to keep your business moving without any obstacles.

Regular Backups

HostingRaja knows that a data can be very precious to a company/organisation. Keeping that is mind we provide regular backup of your data, keeping it safe and secure. With our Managed services you can be sure that your data is safe and secure with us.

Difference between Managed and Unmanaged

Though an Unmanaged VPS gives the freedom to handle and manage VPS by ourselves. But as all of us are not technical experts this freedom is of no use unless it can be used appropriately. Our Managed services will provide you with the best support, to help and manage your VPS resources. Our experts will do all the work from initial set up to installation. We will also be proving you with a user-friendly control panel so that you will have an access to all your data at one place.

You can save costs on your IT investments If you choose a Managed services from us. As you don't have to invest in your own IT department to take care of your servers. Our services will help you navigate different options for VPS Servers, so that you can concentrate more on business rather than handling any server related issues.



Managed Backup & Restore

If Managed Backup&Restore is subscribed, we will take the backup regularly in every 3 days interval and it will be stored on our Backup servers. In case of data loss, or if you have deleted any files or databases, we can give you the backup and we can restore the deleted data. The backup will be managed on your server and our backup server as well, if suppose any issues on your server, we can restore your entire vm's from our backup server.
Managed Firewall Configuration & Management

If Managed Firewall configuration & Management is subscribed, we will prevent it from hackers, All the necessary security features will be installed to protect the server. We can prevent it from DOS attack where multiple compromised systems, which are often infected with a Trojan. We can restrict the unwanted no.of hits through Firewall. If you have not purchased the managed service, you have maintained all of these things from your end.


Managed Restarting & maintenance


If you subscribe to Managed Restarting & maintenance, we will take care server maintenance. Server maintenance is the process of keeping the server updated and running efficiently to ensure network optimization. Most of the companies will not do the restart and patch maintenance of their servers regularly, we will be updating the patches and keep the servers versions up to date.


Managed Malware Detection & Removal


Our server will be installed necessary software tool focuses on the detection and removal of malicious software such as viruses, worms, and Trojan horses, Server will detect the virus and clear all the malware affected files and it prevents from the attack. If you purchase Managed Malware Detection & Removal service, we will do all these things from our end or else you need to manage it on your own.


Managed Service Management

Under Managed Service it manages all the services like Httpd, mysql, exim, proftp, etc. And all these services will be managed by us. You just need to upload the files, rest of the hosting part will be taken care from the server end. If you are facing any issues in the services, we will fix the problems from our end, if you did not purchase the managed service then you have to manage it on your own.


Conclusion:


By now you must have understood that Managed VMs option is better than an unmanaged VPS services. You can choose a Windows Managed plan or a Linux Managed VPS according to your needs. If you have any confusions you can always contact our sales support team. They will assist you in choosing the most appropriate plan for your Web needs.