How to Submit Malware reconsideration request using Search console:
Your website is already compromised and flagged by Google as phishing or malware site.
please scan your files and upload it & submit a website review request to Google Webmaster. Once Google has verified that your website is clean, the "Reported Attack Page" warning will be removed. This is applicable for all Shared Hosting, Web Hosting, Virtual Private Server and Cloud Hosting Customer.
Google Webmaster tool is one of the best tool for webmaster which you can get for free, and if you have not yet submitted your Website in GWT, you are missing out many vital information regarding your website. Here I'm sharing step by step guide to put malware review request using Google Webmaster tool:
Login to Google search console

Verify your Website ownership

Click on Site > Dashboard > Security issue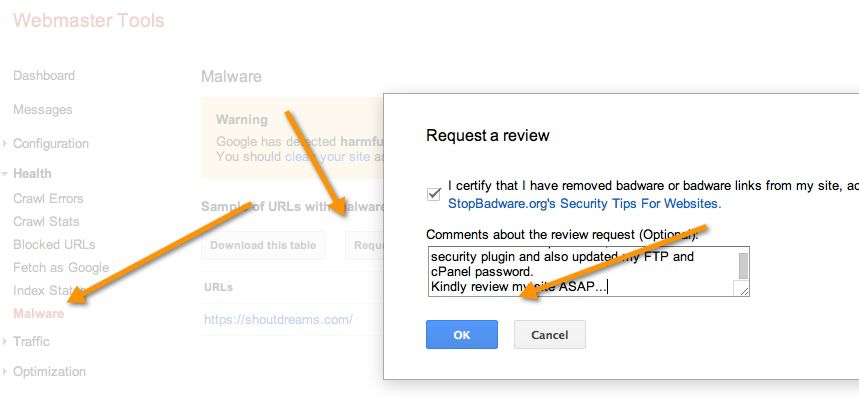 Here you will see list of URL, google is suspecting that is infected with malware. Once you have cleaned all hacked files and your website is malware free, simply click on request a review, and add notes in the form of actions you have taken to remove the malware.