How to publish a site using Adobe Muse
Follow the below steps to publish the site through Adobe muse

1. From the File menu, select Upload to FTP Host.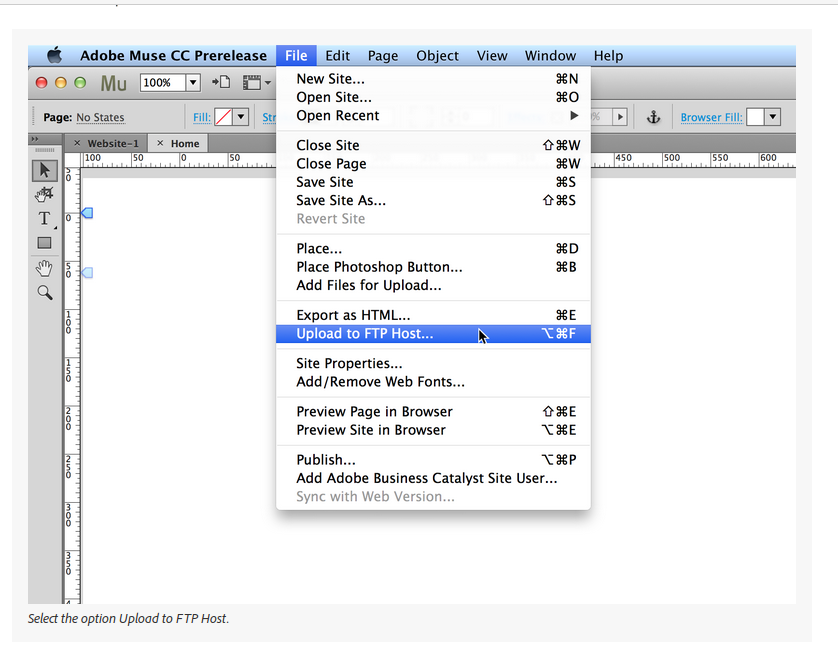 1) Enter the following information in the provided fields and click Next.


FTP Server
as sent by the hosting provider. The FTP Server can either be a domain name (eg. google.com), or an IP address
User Name and Password
for your hosting account. The username and password is specific for the FTP you specified in the FTP Server field.
Store Credentials
allows you to store your FTP login information securely, and you are automatically connected to the FTP server in future upload sessions.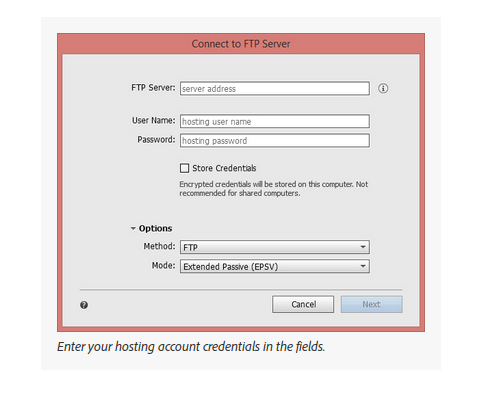 On the Upload to FTP Host dialog box, enter the following details:


Site URL: The URL of your site. That is, the address typed in a browser to navigate to your site's home page (e.g., www.yourdomainname.com).
Folder on Server: The web directory as provided by the hosting provider. The Folder Name or path depends on the hosting provider. Generally, most platforms use the Folder public_html. However, the Folder depends on the root or the subfolder path of your server.
Upload: A dropdown that allows you to choose whether to upload all pages of your website or only modified once. You must select Upload All pages when you upload your files for the first time.
Click OK to begin uploading your website to the third-party hosting service provider.
You will immediately see the progress of the upload.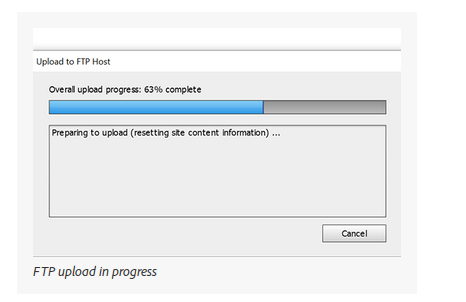 After the successful upload you will get the below message.