Changing frequency timout in Outlook and Thunderbird
This article covers changing frequency of checking email in Outlook and Thunderbird.
=== Outlook ===

1. Click on the Tools menu option and then select Options.
2. When the options screen opens, make sure you are on the General tab by clicking on it.
3. Under the Send/Receive Messages category enter the number of minutes in the minute(s) field.
4. Press the Apply button and then press the Ok button.
1. Click on the Tools menu and select Account Settings.

2. Click on the Account  Or Server Settings tab.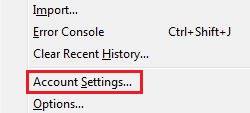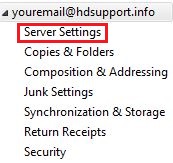 3. The mail checking frequency is set to "Check for new messages every __ minutes."
In Outlook there will be Advanced option in the account setting there you can set the minutes.
You can keep 5 or more than that. Due to this your IP will not block in the firewall frequently.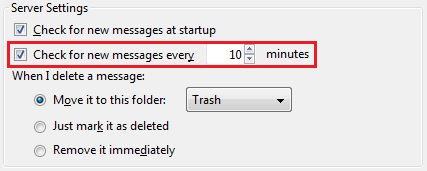 4. Click "OK" to save changes And Click "Finish" to complete the setup.